The Delegation of the European Union to Serbia, in cooperation with New Moment New Ideas Company and in partnership with Novi Sad's City Council for Culture and the Novi Sad 2022 Foundation, is inviting young artists between 18 and 35 from Serbia, the Western Balkans, and Europe to apply for Paint Me the Future of Europe — an initiative to create a mural in Novi Sad, this year's European Capital of Culture.
Through a mural and active engagement in other cultural activities in Novi Sad, the selected artists would demonstrate their artistic excellence, their vision of the joint future at the European continent and their ability to reflect on socially engaging topics.
Artists wishing to take part in the Paint Me the Future of Europe should fill in an application form, by submitting a short resume, a portfolio, and a sketch of their vision of the theme, at this link: futureofeurope.newmoment.com, where you can also keep up with the details related to applying for the initiative and the events around the preparation and creation of the mural.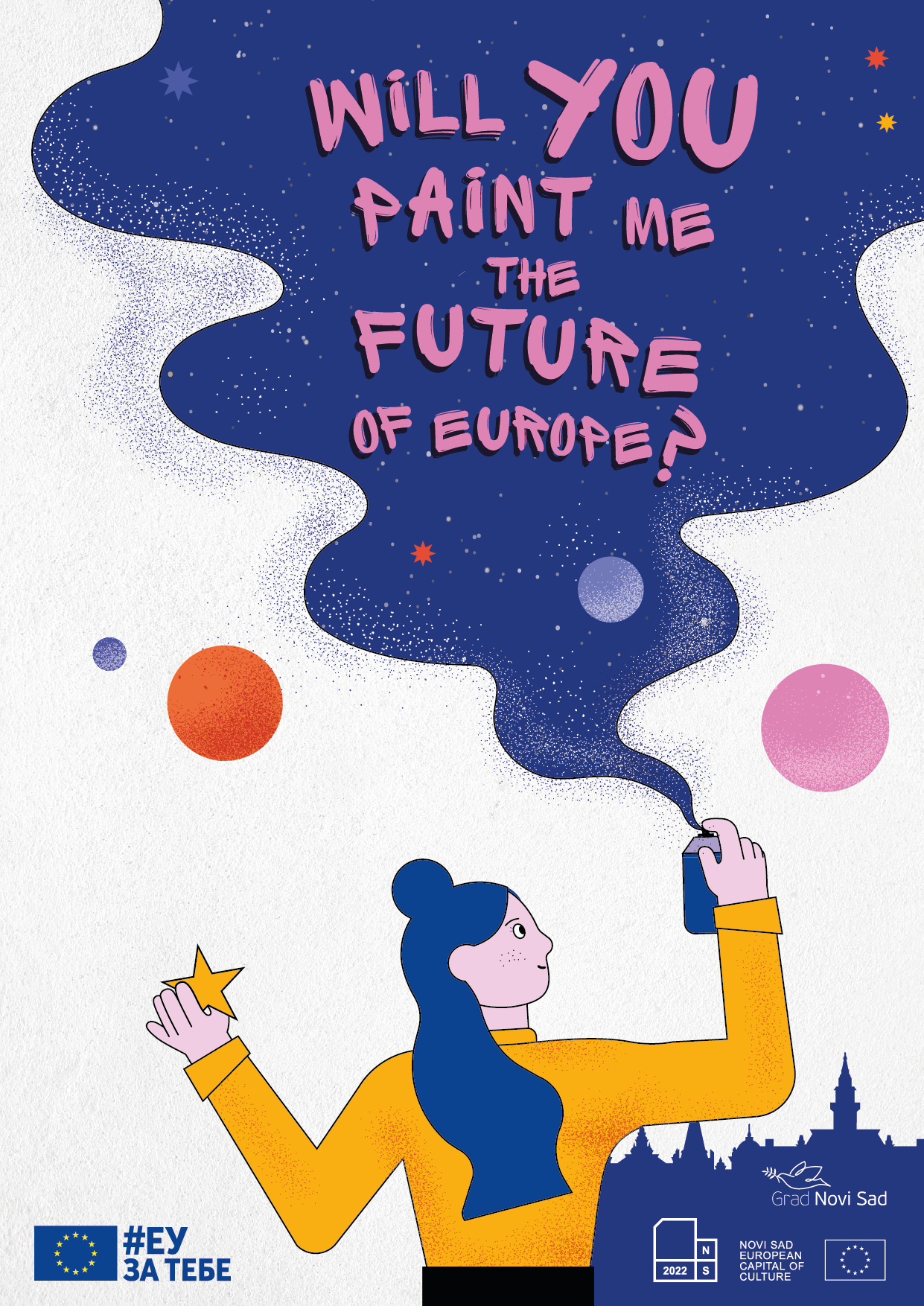 Application process is open from 25th February to 18th March, after which eight selected artists will paint a wall together across the Petrovaradin Fortress during their stay in Novi Sad, from 18th April to 9th May. The mural will be officially unveiled on 9th May, as part of the Europe Day celebrations.
All applications will be reviewed by a renowned jury team chaired by Lazar Sakan, the creator and curator of the New Moment Gallery, which has hosted several hundred important exhibitions and cultural events over 12 years.
Other members of the jury include Director of the Matica Srpska Gallery Dr. Tijana Palkovljević Bugarski, conceptual artist Nikola Džafo, and two representatives of the European Union Delegation to Serbia.