European Commissioner for Neighbourhood and Enlargement Negotiations Oliver Varhelyi started his visit to Belgrade today at Elektromreže Srbije Company (EMS).
Energy security is one of the main topics of Commissioner Varhelyi`s visit and a priority on a European level, especially after the Russian aggression against Ukraine. During the visit to EMS, Commissioner and Ministers Dubravka Đedović and Tanja Miščević were presented with the current state of implementation of the Trans-Balkan Electricity Corridor, in the presence of the EU and German Ambassadors to Serbia, as well as representatives of KfW Bank.
Trans Balkan Electricity Corridor is an energy project co-financed by the European Union that will ensure better energy stability and efficiency in Serbia.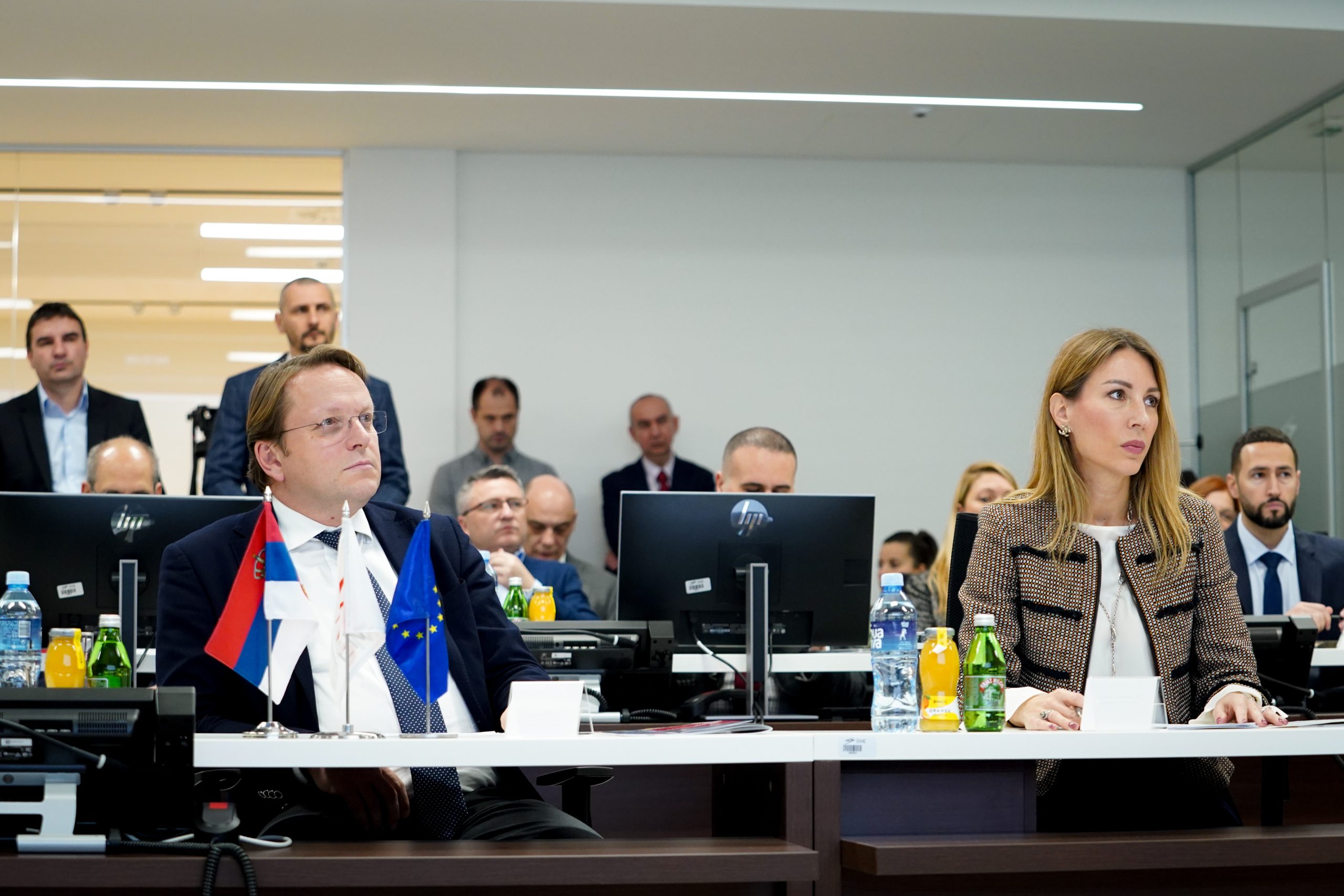 Construction of Trans-Balkan Electricity Corridor – Phase I, with its 400 kV power transmission system, represents a project of exceptional national and regional interest which improves the safety and stability of grid operation, provides higher-quality connections for transmission system users and facilitates integration of renewable energy sources. Having in mind its geographical position, the Corridor acts as a supporting pillar in the further integration of regional and national electricity markets into a single European market.
The project helps to fulfil the obligations of the Republic of Serbia related to the share of renewable energy in final gross consumption, as it will be built in such regions in the Republic of Serbia where massive connections to the transmission system of renewable energy sources are expected, especially wind farms.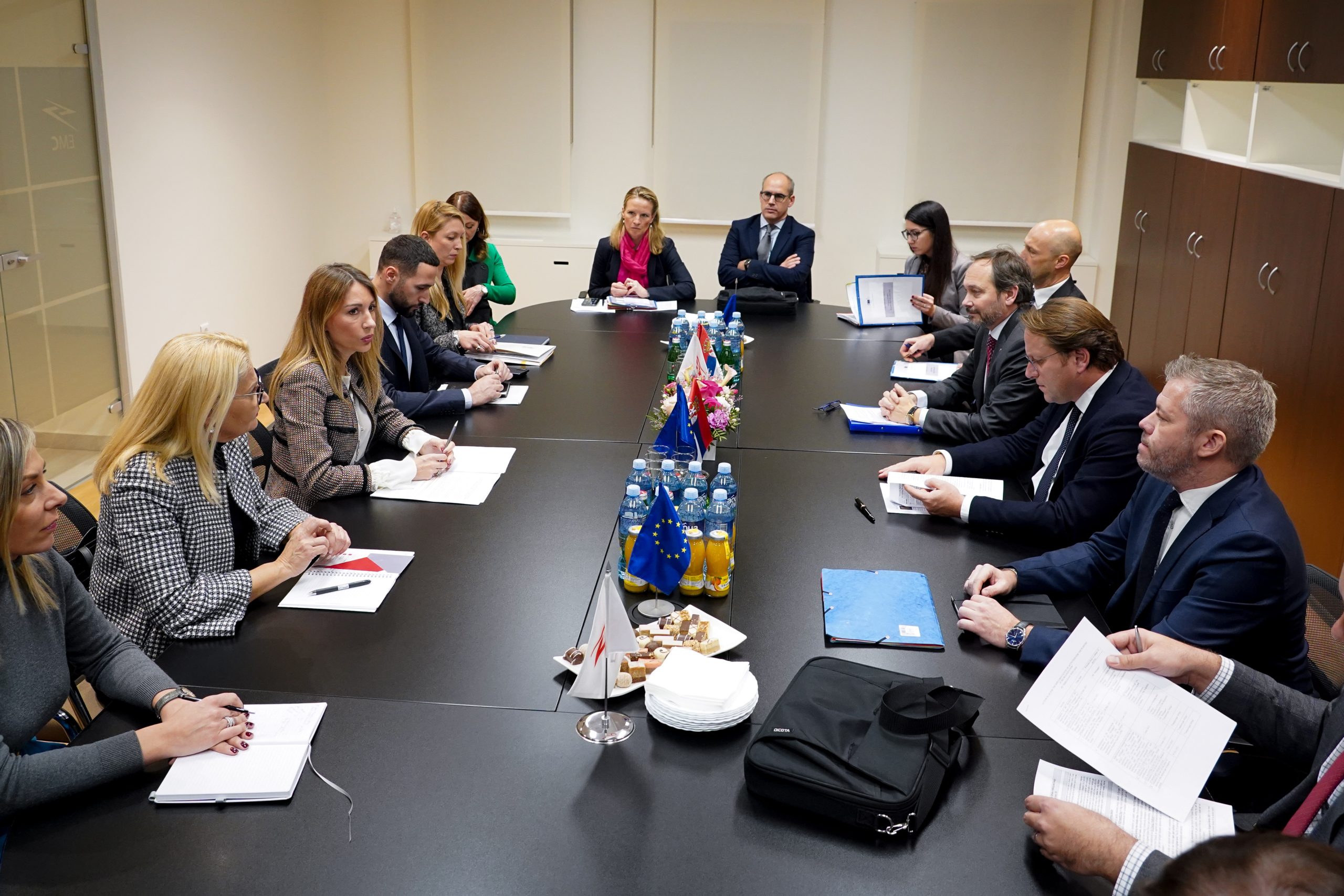 The cost of the ongoing phases of the Trans-Balkan Network is estimated at 154 million EUR. The EU donation is worth 31,2 million EUR, 82,8 million EUR is obtained through a credit of German banking group Kreditanstalt für Wiederaufbau (KFW), and 40 million EUR is a national contribution of Serbia.
Commissioner Varhelyi also met with the Minister for Energy Dubravka Đedović.