The two top-ranked student ThinkGreen hackathon teams were awarded a study trip to Vienna and a visit to the ViennaUP 2022 Technology Festival. VeinnaUP is an international startup festival that this year again hosted a large number of young tech enthusiasts, talents, startups, innovators, companies and various organisations that focus on sustainable development.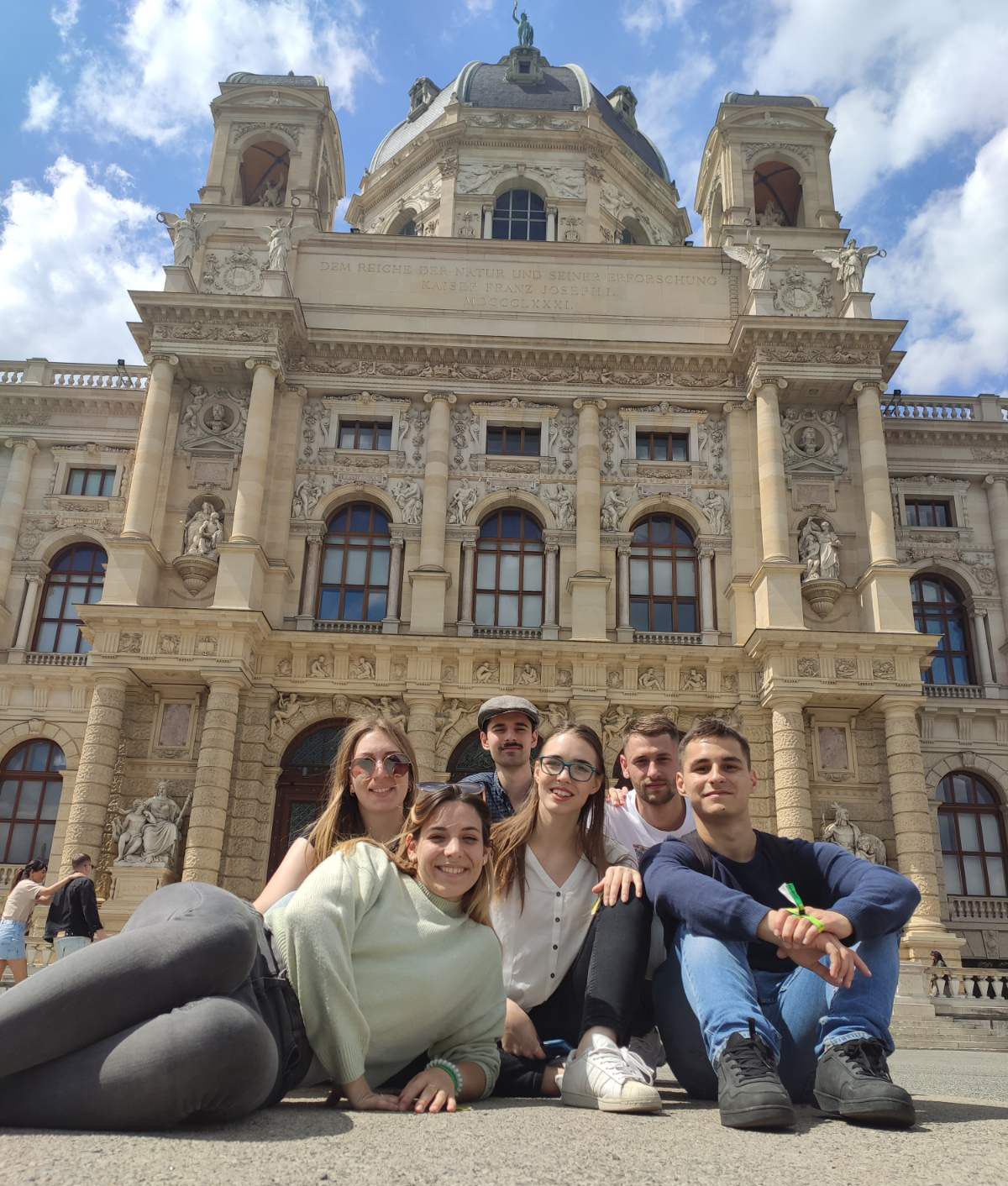 The study trip was organised from 29 May to 1 June 2022. During their stay in Vienna, eight students from two winning teams – Terrawatt and Wastelocate teams – had the opportunity to compare the projects being worked on in Serbia with those being implemented in Europe. According to the awarded students, this was an opportunity for them to get acquainted with innovations, ways of presentation, public appearance, techniques used to attract investments as well as to hear new ideas and meet their peers from Europe.
"On the pitches, I noticed a lot of little things that are important for any type of public appearance. One example is the subtle kicking of the floor to attract attention. Of course, there were many others, such as tone, speed, accentuation of certain words. At the lecture on negotiation skills, I have heard many useful tips, such as, for example, 'win-win negotiations', and how we can make some seemingly impossible negotiations possible, "said Andrija Urošević, a member of the Wastelocate team.
Ana Radović, a member of the TerraWatt team, describes her experience as follows: "Although not all lectures were directly related to my area of ​​interest, this was more than a useful experience. I learned a lot of new things and gained a better insight into the world of entrepreneurship. I learned a lot about negotiations, funding, met a lot of people and made contacts, which will be useful to me when developing a company."
The student Think Green hackathon was organised in mid-April 2022, within the project EU support to the Science and Technology Park Belgrade in providing services to innovative companies. The study trip for two top-ranked teams was provided through the project Pulse of Europe – Media Trips to EU. Both projects are funded by the European Union.