'Too young to remember, determined never to forget' – this sentence could describe the exhibition of the Youth Initiative for Human Rights, which marks 20 years of its work. Plamena Halacheva , Deputy Head of the Delegation of the European Union in Serbia, was present at the opening of the "Imagine the Change" exhibition in their Edgio Hub space in the centre of Belgrade.
"The current period – sadly marked by an increasing number of conflicts and huge number of civilian casualties, notably children and young adults – really reminds us about the importance of transitional justice," said Halacheva .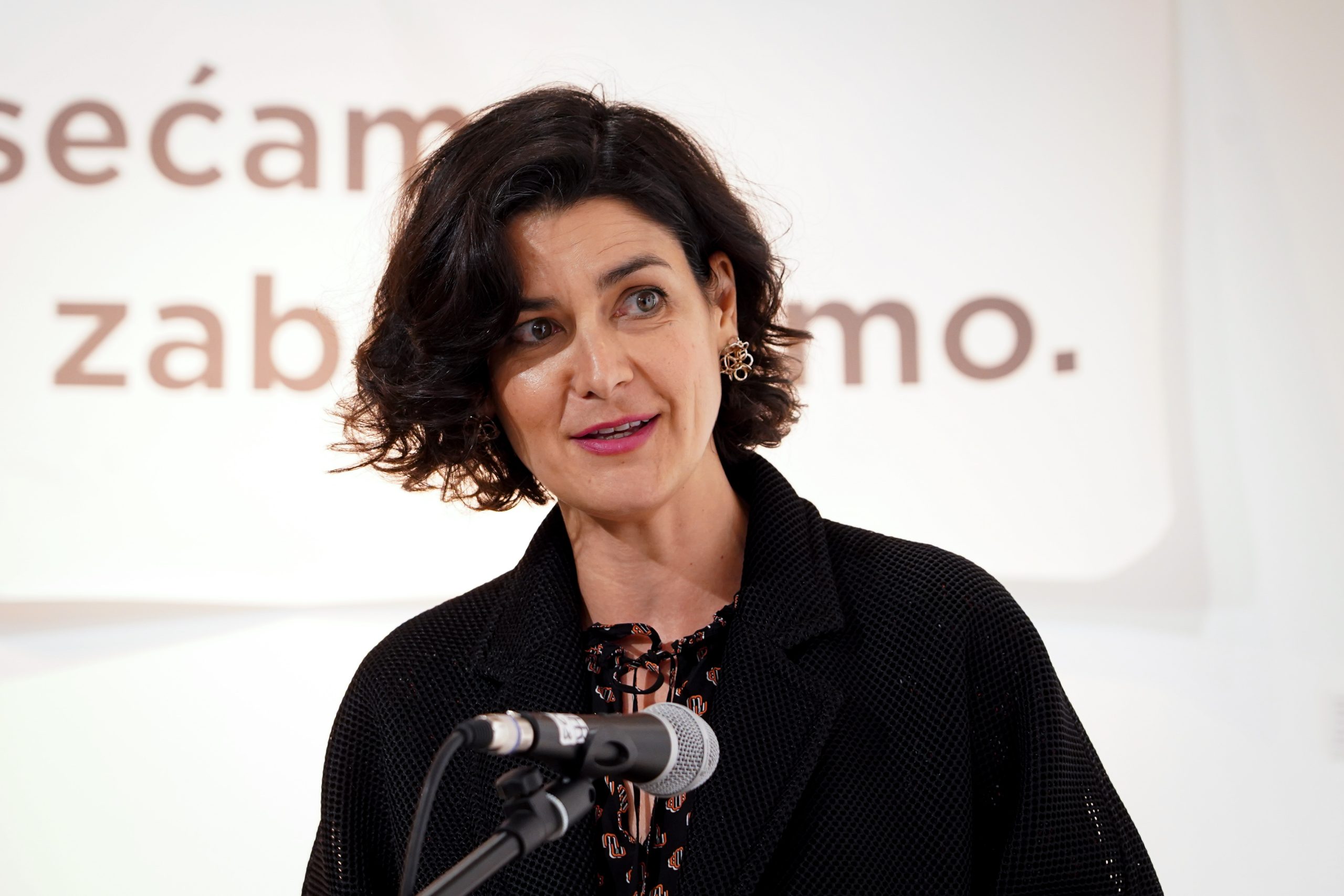 She pointed out that the topic of transitional justice, as usual, also featured in the annual Enlargement package published last week. "Our annual country report refers among others to the issues faced by Serbia when it comes to the processing of war crimes cases, as well as the important role CSO's play in Serbia. Some of the pictures at the exhibition testify to this, notably the continued glorification of war criminals, the denial of the Srebrenica genocide by certain politicians and the lack of guarantee of war victims' rights," added the Deputy Head of the Delegation of the EU. The EU report also deplores the verbal attacks and smear campaigns against civil society organisations, she added.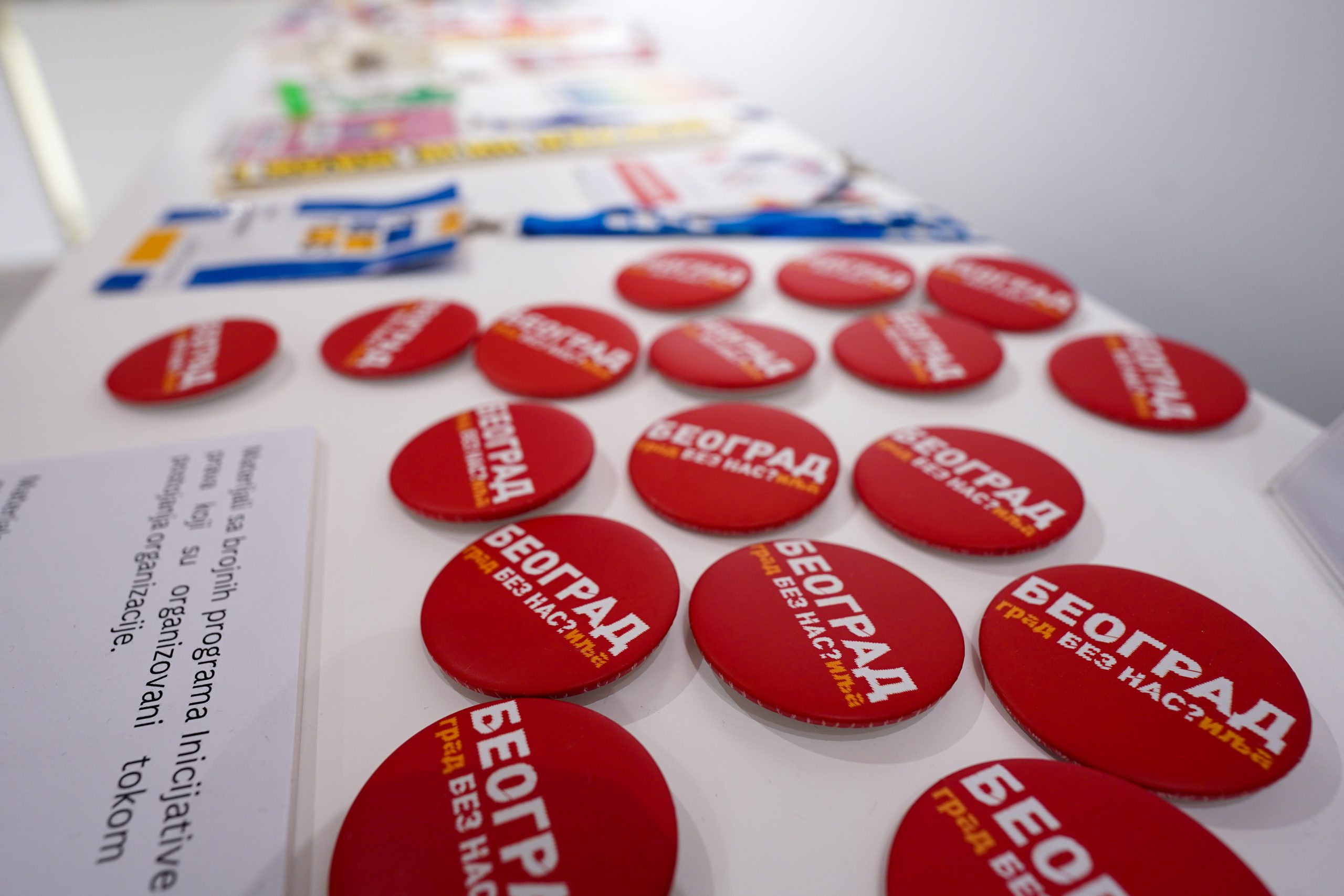 "Cultural initiatives do play an important role in transitional justice, and the EU acknowledges the role of youth in this regard and, of course, in the future of this region, specifically when it comes to acknowledging crimes from the past as well as promoting reconciliation," said Halacheva.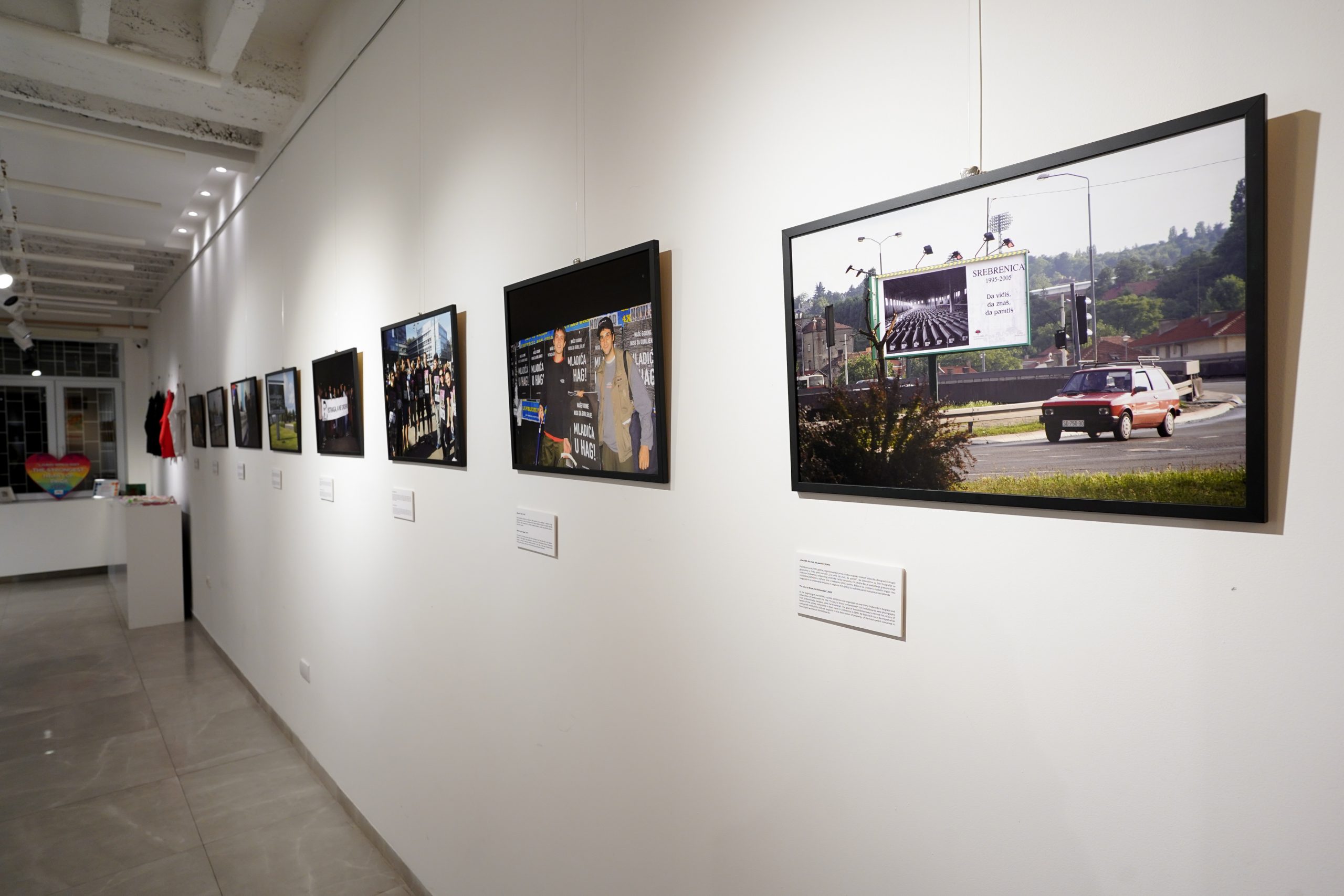 The Deputy Head of Delegation mentioned that engaging, connecting, and empowering youth is a strategic policy of the EU, and that peace, regional cooperation, and good neighbourly relations are essential building blocks of the EU.
The "Imagine the Change" exhibition will be open in Edgio Hub until the end of this year, and visitors will be able to see salient moments of youth initiatives that opposed the narrative of hate. The event is financially supported by the EU through grant financing to the Youth Initiative for Human Rights, in Serbia.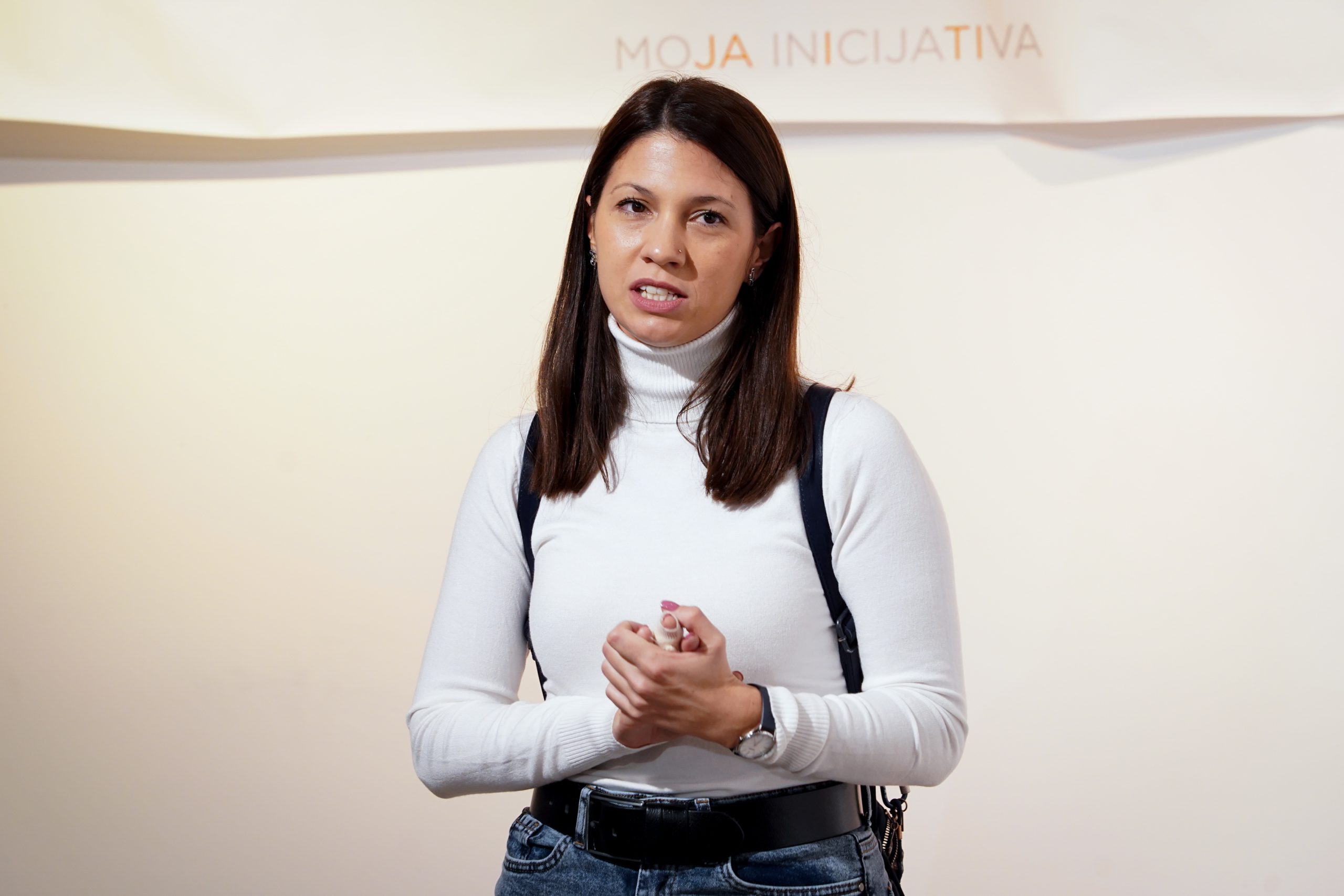 "The exhibition illustrates the youth's resistance against hateful narratives and pays tribute to people from different generations who dare to imagine different societies. Their actions and initiatives brought back hope that a better tomorrow is possible. This is the story about those who believe in change," said Ivana Jovanović, YIHR programme coordinator.