Confronting history and conflictual past is one of the most demanding tasks a society has to undergo, said Deputy Head of the EU Delegation to Serbia Plamena Halacheva at the opening ceremony of the first Annual Forum for History Education "Site of Memories: Learning spaces for democracy" in Belgrade.
Halacheva said that the current times "require more than ever to invest in history education, but not to perpetuate existing narratives about good vs. bad, victim vs. perpetrator, right and wrong side of history, but one which offers insight into the complexities and diversity of historical interpretations; fosters the ability to question opposite and even conflicting narratives; forces us to leave behind the comfort of a single historical truth, and empowers historical thinking and multi-perspectivity".
She pointed out that history education can be harnessed to build diverse, inclusive and democratic societies, and offer a multi-faceted template for our identity.
"A history education where diverse experiences of our common European past are mutually-recognised and where we never stop learning – especially from each other", said Halacheva.
More than seventy participants from all over Europe took part in the first Annual Forum for History Education "Site of Memories: Learning spaces for democracy" to explore the role of historical sites as education tools that foster the development of competences for a democratic future.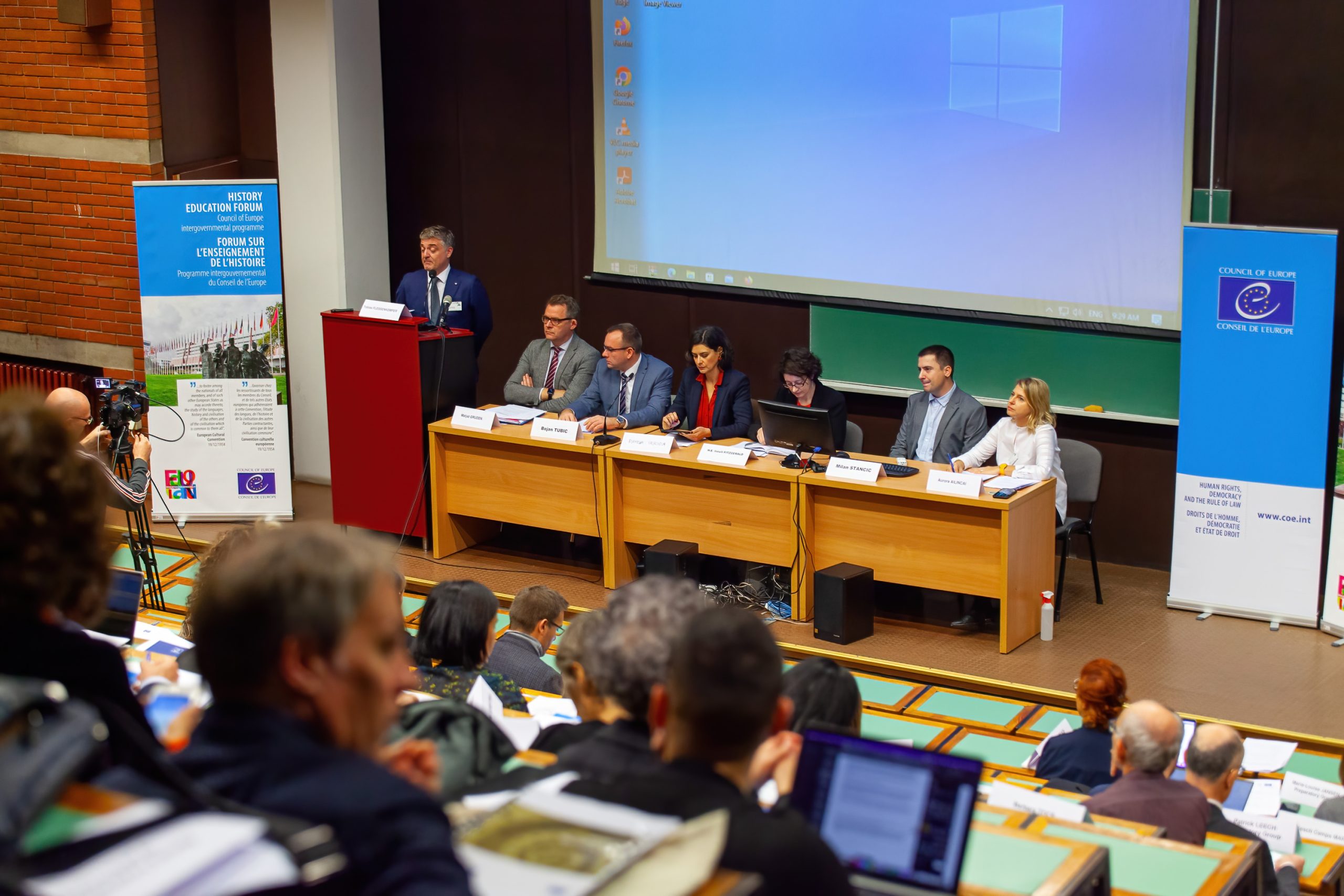 The Forum gathered not only history teachers and professors but also representatives from various ministries and members of the international community who agreed that history education nourishes critical thought and dialogue within society.
The Forum is organised in the framework of the joint European Union and the Council of Europe action "Quality Education for All – Quality Education ED Serbia".
The European Union, as the largest donor in Serbia, has multiple programmes targeting youth's education and learning opportunities. Since 2003, the EU has donated more than 100 million EUR for the improvement of pre-school education, vocational and adult education reform, renovation and refurbishing of schools and faculties, support for inclusive education, etc.