Domestic food producers export more than half of total exports to European Union countries, which is why Serbia collected more than 2.3 billion euros last year.
Emanuele Giaufret, Ambassador of the European Union to Serbia, Branislav Nedimovic, Minister of Agriculture, and Jadranka Joksimovic, Minister of European Integration, visited the Agricultural Fair in Novi Sad today.
Serbia achieved last year in the value of overall food export to the EU (in excess of 2.3 billion Euros), and positive trade balance in Serbia's favour in this category of almost 700 million Euros! In the same time, more than half of all Serbian food exports (55%) was destined to the EU.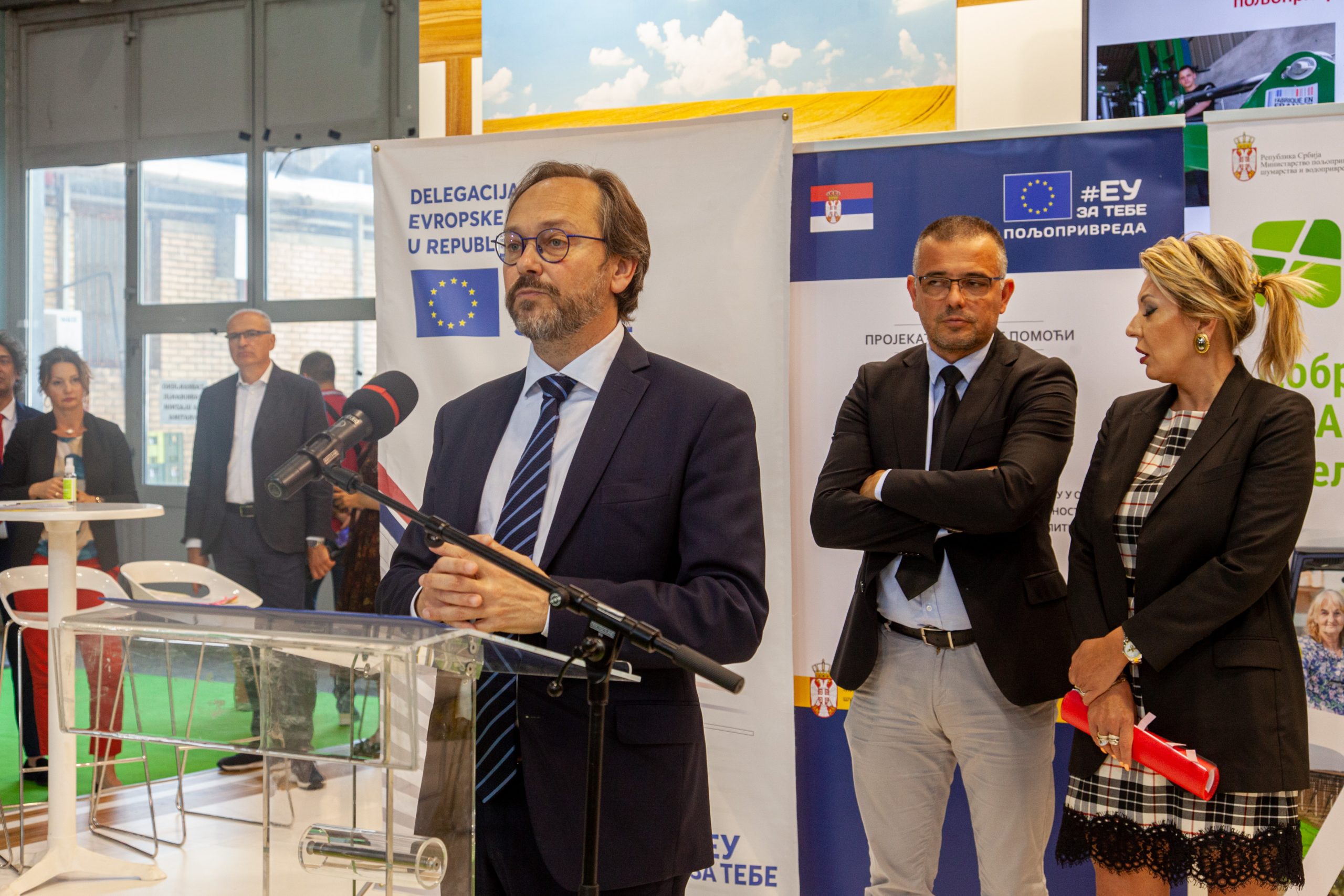 "Excellent work was done during the preparation of the IPARD III program, which was adopted by the Commission in March this year. That brings an additional 377 million euros to the Serbian agricultural sector, of which 288 million is financed by the EU. On the other hand, I stressed that Serbia should make every effort to successfully complete the implementation of IPARD II and avoid any additional loss of funding under this program. Serbia lost 3.7 million euros in 2021 due to constant problems with the payment of annual funds", the ambassador said.
Speaking about IPARD, during the second cycle of this program, which is coming to an end, 9 public calls have been announced so far, and more than 550 donations have been approved, about half of which have already been paid to Serbian farmers and food producers.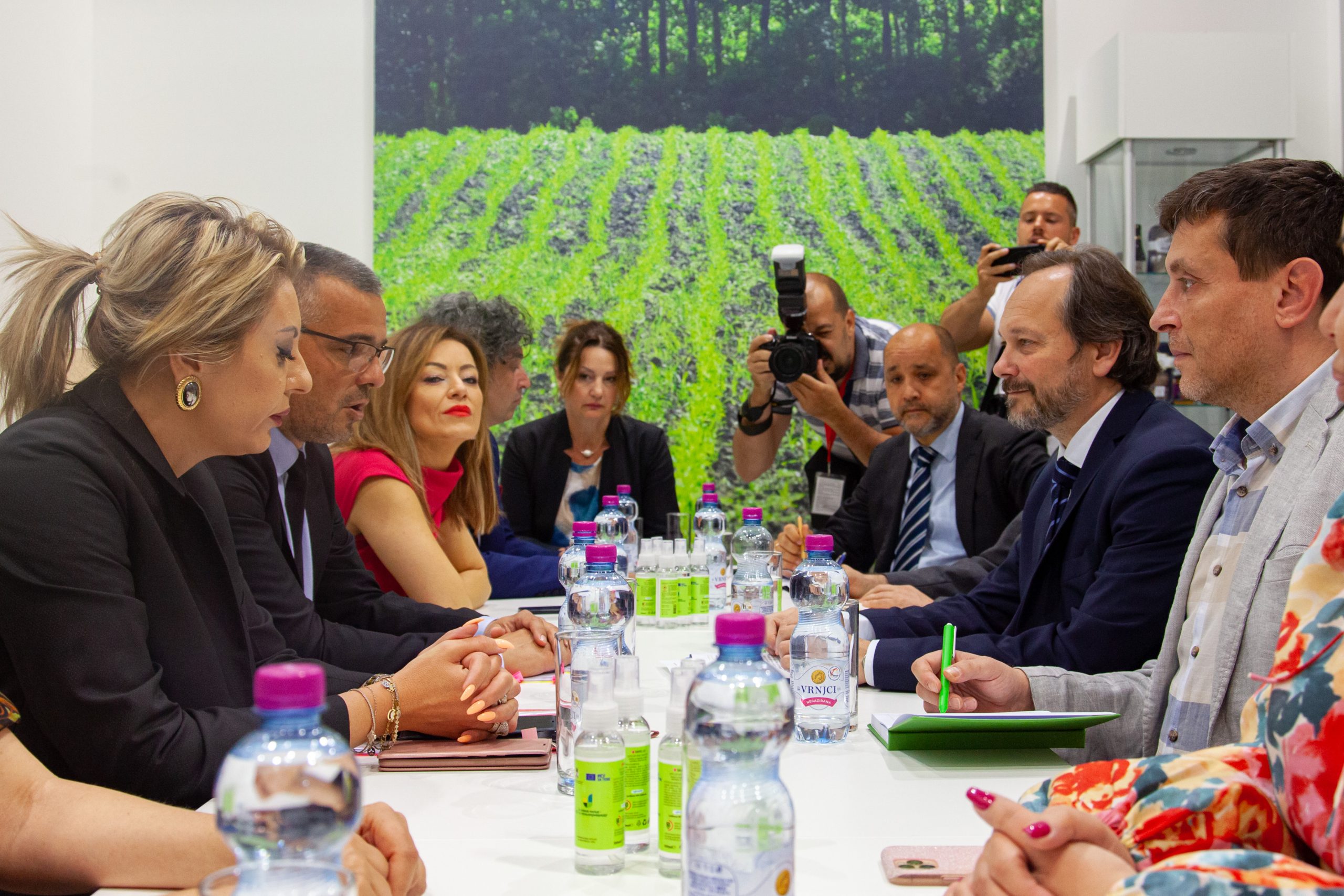 The ambassador also spoke about other successful projects, which are financed by the EU in Serbia. For example, no case of rabies has been recorded in Serbia for years, and the EU is also participating in the suppression of the classical swine fever. The EU has supported the control and eradication of these two dangerous diseases with over 20 million euros. The EU is also funding projects to support the purchase of solar panels, as well as equipping the National Reference Laboratory.
"We are better together," said Ambassador Giaufret, emphasising the desire for further cooperation.
"I can freely say that we can be completely satisfied with IPARD III – 288 million euros will be directed from the European Union. With domestic investments, a total of almost 600 million euros will be directed to Serbian agriculture," said Minister Nedimović.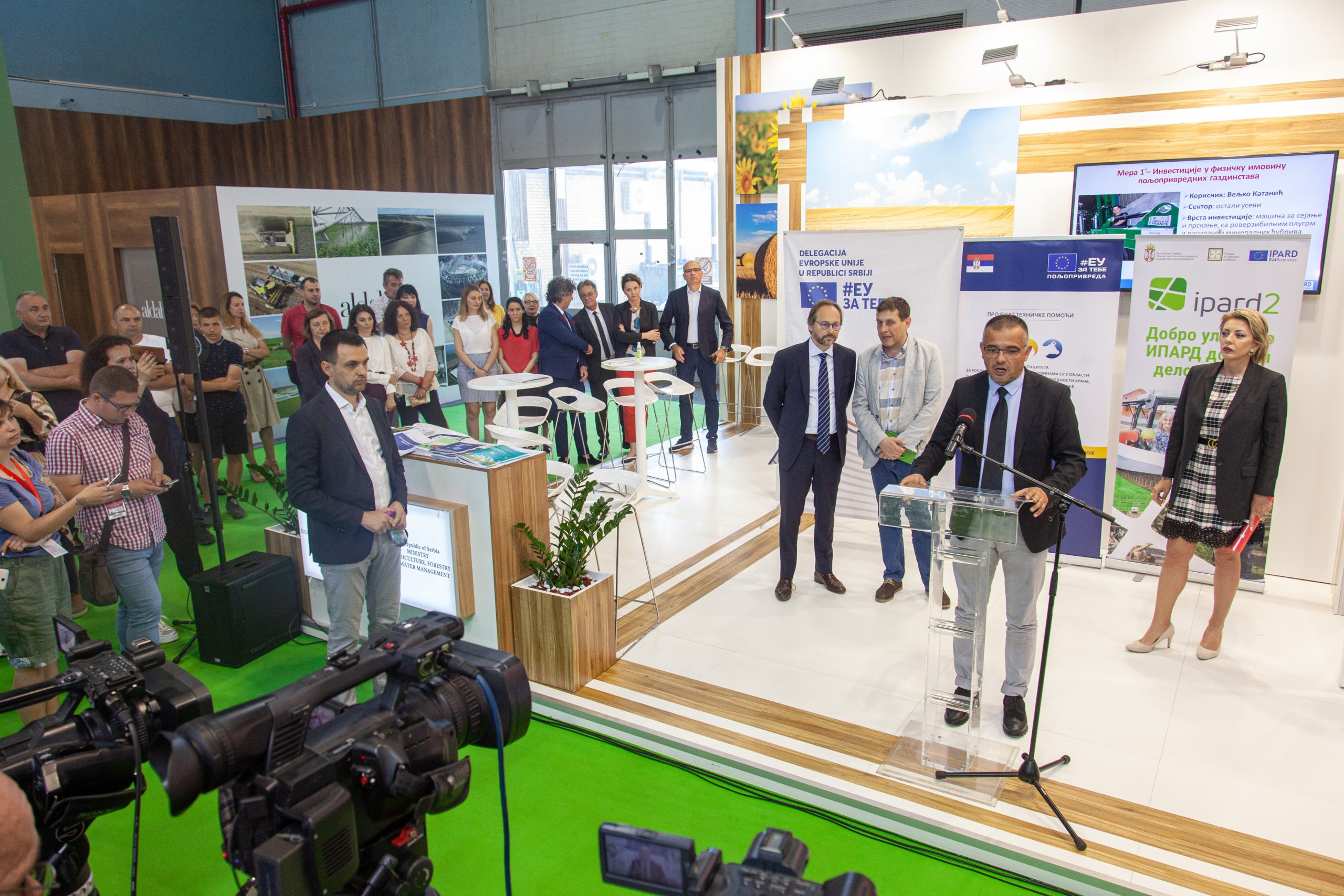 Speaking about the export of eggs and chicken meat from Serbia to the EU, he said that "based on everything that was agreed in Brussels in October, everything is going well."
Joksimovic said that "it is important to use every euro, every available fund to improve our agricultural production."
"It is important to mention that we are preparing for Cluster 5, which refers to the issue of cohesion and agricultural policy. "We have prepared a whole set of laws, which will enter the procedure as soon as the Government is formed," announced the Minister for European Integration.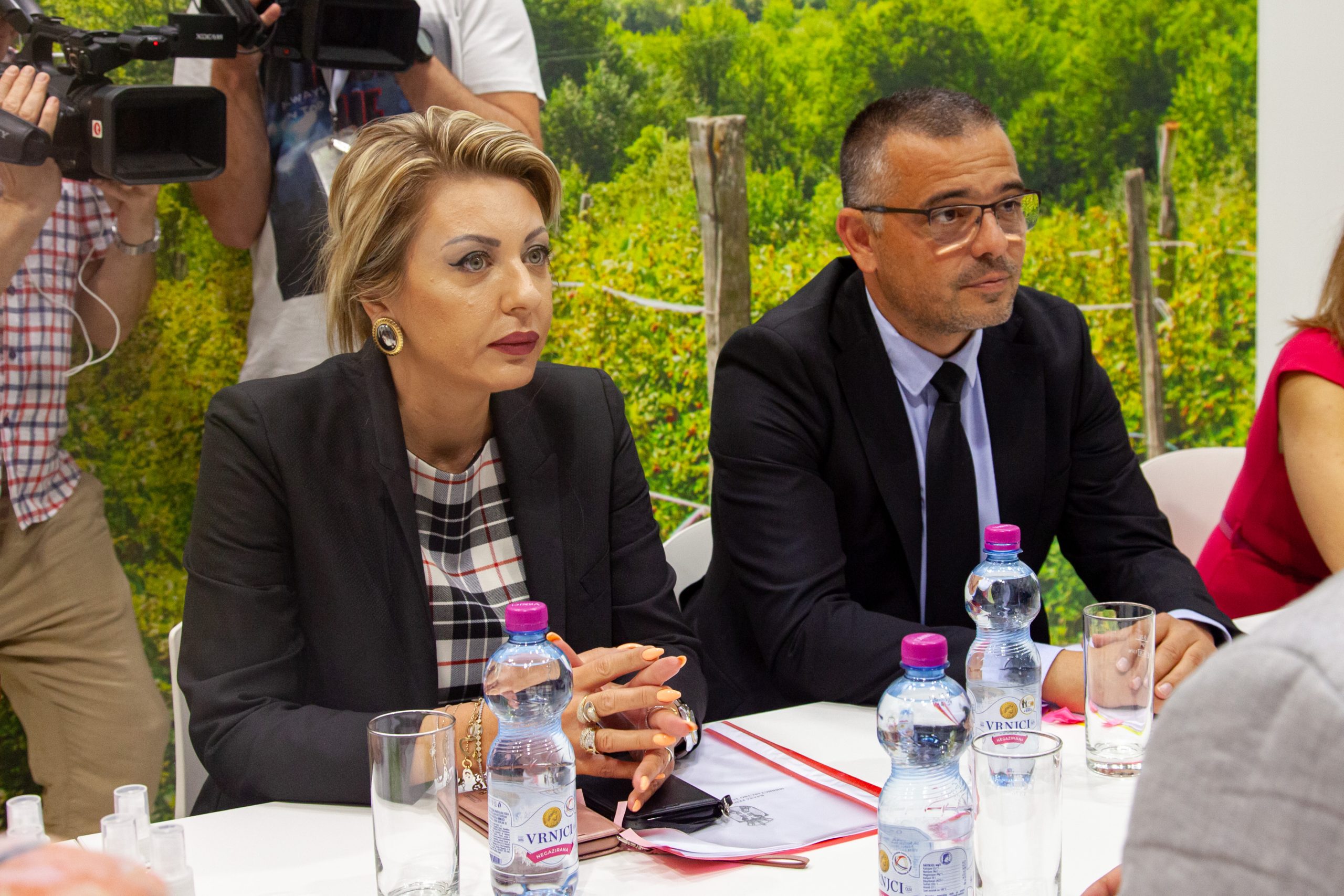 Let us remind you, the Agricultural Fair started on Saturday, and will last until Friday, May 27. During those days, the Delegation of the European Union to Serbia and the Ministry of Agriculture, Water Management and Forestry organised four workshops. You can find them on the YouTube channel EU in Serbia.
Read more about the workshops here.