"Start your ride safely – make sure your tires are inflated, your brakes are working and your bell is working," is the first piece of advice in the Rules and Tips for Safe Cycling brochure.
On the occasion of the European Mobility Week, the EU info point in Novi Sad created this brochure in cooperation with civil society organisations, the Club of Cycling Enthusiasts Eco Kurir and the Novi Sad Cycling Initiative. It provides answers to common doubts when it comes to urban cycling and highlights important rules that will contribute to traffic safety.
Promoting cycling as an alternative to short journeys by car has several benefits: it contributes to health, reduces noise pollution and exhaust emissions, and reduces congestion problems. The lack of promotion of cycling can lead to an increase in traffic accident rates.
Download the brochure (Serbian)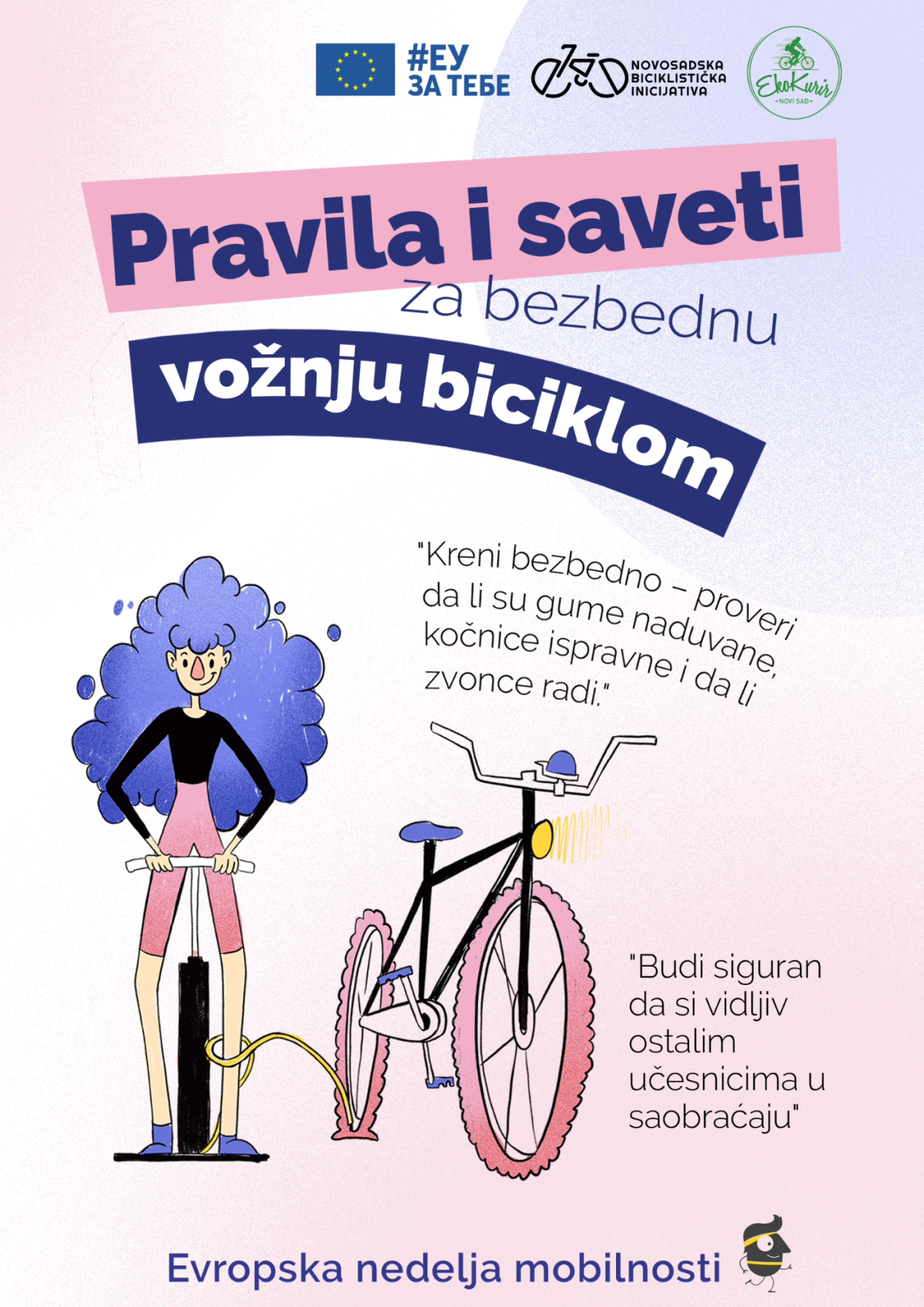 Every year, from September 16 to 22, European Mobility Week takes place, the European Commission's flagship campaign to raise awareness of sustainable urban mobility.
During the week, nearly 3,000 cities and municipalities encourage behavioural changes in favour of active mobility, public transport and other clean, intelligent transport solutions by organising awareness-raising activities and events with local stakeholders. In Serbia, seven cities joined the campaign.